Slam Magazine subscription - Save up to 86%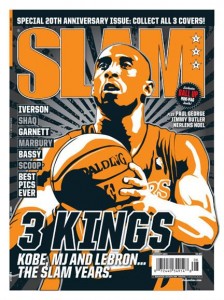 Slam Magazine is dedicated to all things basketball – from high school to college to the professional ranks. If the action is on the court, Slam has it covered.
This monthly publication (10 issues per year) is created for basketball ethusiasts of all kinds, but mostly geared at the younger generation.
Each issue Slam Magazine comes packed with in-depth player profiles and interviews, amazing action photography and overall coverage from a fresh angle
Issues per year: 10
Publishing frequency: Monthly
First published: 1994
Publisher: Source Interlink Media

↓ Don't miss out on a chance to save up to 86% on a Slam Magazine subscription. ↓
include('rand-text.php'); ?> Slam Magazine
Looking for another sports magazine? See our Top 5 List or view all current deals.