Yoga Journal subscription - Save up to 71%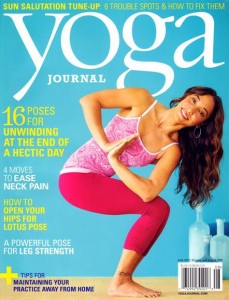 Founded in 1975, Yoga Journal has been focused on healthy living and conscious lifestyles for nearly four decades.
This monthly publication (nine issues per calenday year) delves into the body-mind-spirit connection and its importance in personal development. Coverage includes yoga poses, yoga lifestyle advice, and much more from the yoga community.
Yoga Journal is a magazine that is dedicated to educating and informing about yoga, nutrition, fitness, diet, wellness, and more.
Issues per year: 9
Publishing frequency: Monthly
First published: 1975
Publisher: Active Interest Media

↓ Don't miss out on a chance to save up to 71% on a Yoga Journal subscription. ↓
include('rand-text.php'); ?> Yoga Journal
Looking for another sports magazine? See our Top 5 List or view all current deals.