Snowboard Magazine subscription - Save up to nan%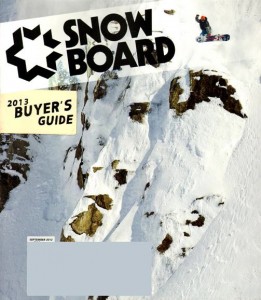 Founded in 2004, Snowboard Magazine has been educating and entertaining snowboarding enthusiasts for nearly a decade now.
This bi-monthly publication published six issues each year to keep the diverse snowboarding community on top of the latest news and trends.
For the snowboarding beginner and expert alike, Snowboard Magazine brings instructional advice techniques, reviews of products and gear, and more.
Issues per year: 6
Publishing frequency: Bi-monthly
First published: 2004
Publisher: Storm Mountain Publishing

↓ Don't miss out on a chance to save up to nan% on a Snowboard Magazine subscription. ↓
include('rand-text.php'); ?> Snowboard Magazine
Looking for another sports magazine? See our Top 5 List or view all current deals.