Sports Illustrated Magazine subscription - Save up to 86%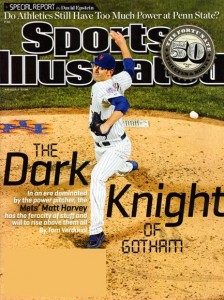 Sports Illustrated Magazine has been a trusted resource on sports for six decades. With in-depth journalism on a wide range of sports, this magazine covers it all.
In 2012, the circulation of this weekly sports publication topped 3 million, and it is reportedly read by more than 20 millions adults per month.
Sports Illustrated is known for, among other things, its annual swimsuit issue, as well as features like "Faces in the Crowd." Its insider look at the world of football, baseball, hockey, backetball, golf, boxing, soccer and more has kept readers returning time and again.
Issues per year: 56
Publishing frequency: Weekly
First published: 1954
Publisher: Time Inc. (Time Warner)

↓ Don't miss out on a chance to save up to 86% on a Sports Illustrated Magazine subscription. ↓
Top Deals on Sports and Recreation Magazines: Sports Illustrated Magazine
Looking for another sports magazine? See our Top 5 List or view all current deals.