Tennis Magazine subscription - Save up to 50%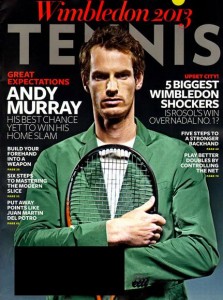 If your universe revolves around the world of tennis, look no further than Tennis Magazine.
This bi-monthly magazine is geared at the tennis enthusiast, featuring the latest news in the professional circuit along with tips and advice on how players of all levels can improve their tennis game.
Tennis Magazine is fit for everyone from novice to pro – and every level between. Interviews and photography are combined with more nuts-and-bolts articles to create a truly comprehensive publication.
Issues per year: 6
Publishing frequency: Bi-monthly
First published: 1954
Publisher: Miller Publishing Group

↓ Don't miss out on a chance to save up to 50% on a Tennis Magazine subscription. ↓
include('rand-text.php'); ?> Tennis Magazine
Looking for another sports magazine? See our Top 5 List or view all current deals.