Runner's World Magazine subscription - Save up to 73%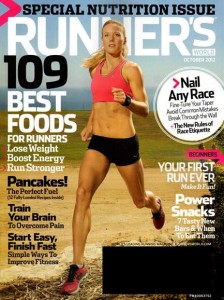 Runner's World is, quite simply, a magazine made for running enthusiasts of all kinds.
Whether you're a veteran runner of many decades, training for your first half marathon, training for your tenth marathon, or a complete novice to the running world, this monthly publication will have you covered.
Runners World Magazine offers up news, advice and tips to runners of all abilities. Frequent topics include training, nutrition and reviews.
Issues per year: 12
Publishing frequency: Monthly
First published: 1966
Publisher: Rodale Inc.

↓ Don't miss out on a chance to save up to 73% on a Runner's World Magazine subscription. ↓
include('rand-text.php'); ?> Runner's World Magazine
Looking for another sports magazine? See our Top 5 List or view all current deals.