Fight! Magazine subscription - Save up to 0%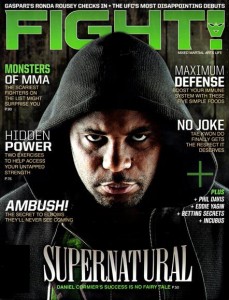 A well-respected mixed martial arts (MMA) publication, Fight! Magazine brings comprehensive coverage of this growing sport. While MMA gains popularity, this publication keeps getting stronger and stronger.
Each issue of this monthly magazine offers up fitness tips, nutrition advice, in-depth looks at training tips, news and analysis of fighters and matches, and much more.
With 12 issues each calendar year, Fight! Magazine taps out much of the competition when it comes to MMA.
Issues per year: 12
Publishing frequency: Monthly
First published: Unknown
Publisher: Bluff

↓ Don't miss out on a chance to save up to 0% on a Fight! Magazine subscription. ↓
Deals on Subscriptions for Sports & Recreation Magazines: Fight! Magazine
Looking for another sports magazine? See our Top 5 List or view all current deals.